The Process:
This project was inclusive of extensive research into consumer behaviour and theories surrounding consumer tribes. I also conducted several interviews with the target female audience, beer brewers and beer experts, as well as held focus groups and online surveys.
The Result:
A beer brand marketed towards creative individuals with aspects that appeal to both females consumers just starting to experiment with beer, as well as knowledgable craft consumers.
Bottle Design
This stark bottle design is a huge point of differentiation on the shelves, while the benefit will also be noticed by more seasoned beer enthusiasts. The opaque bottle shelters hops from light, keeping the beer's aroma and flavour intact. The peak-through, revealing the colour of the beer, is a useful tool for the early female adopters as many indicated they would stay away from darker brews.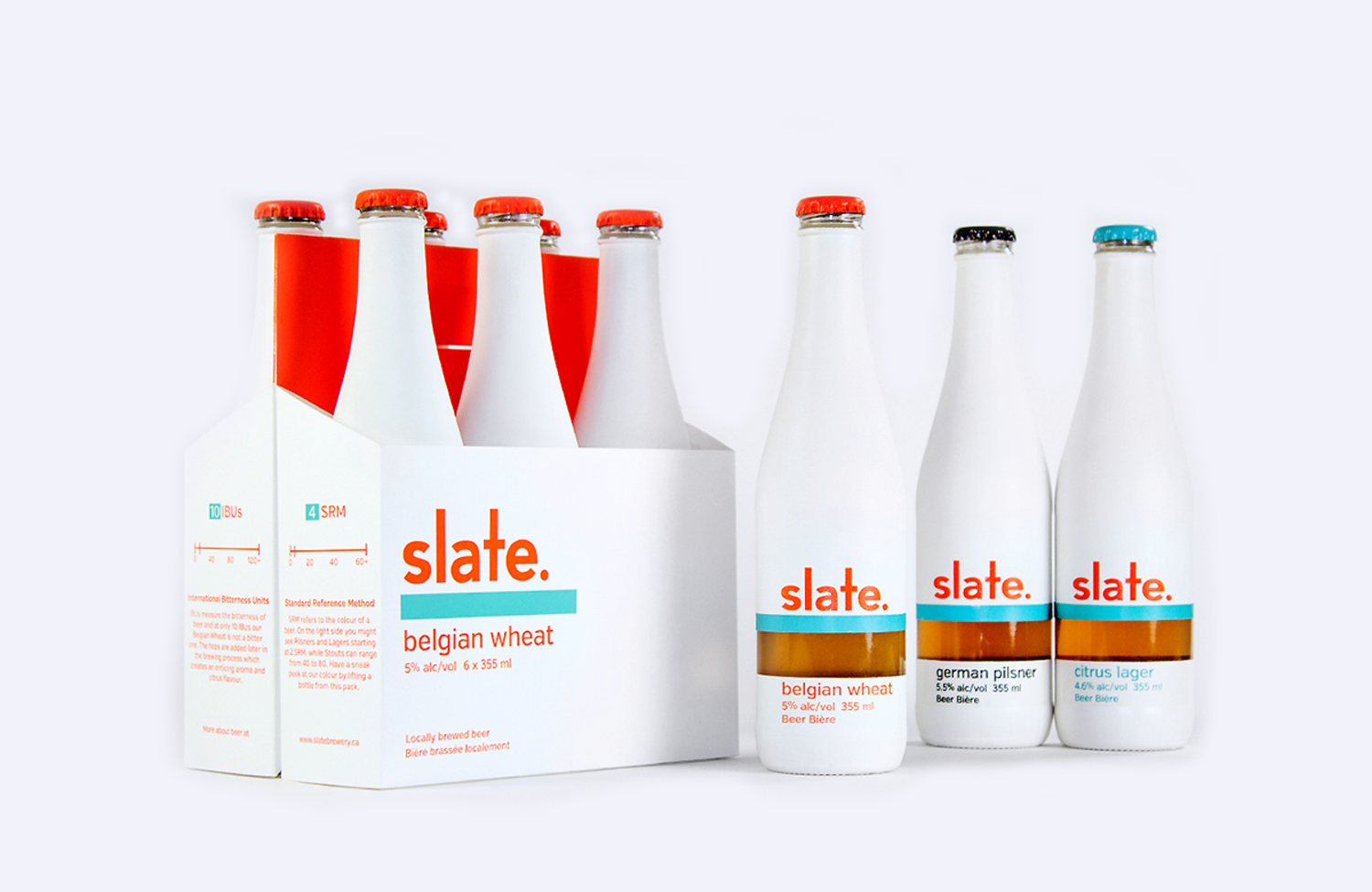 Taste Profiles
Three brews were derived based on the consumer's tendencies with their other alcohol choices. The belgian wheat is an easy transition for a white-wine drinker, the german pilsner resembles a crisp and bubbly champagne, and the citrus lager has a tang like gin & tonic or whiskey sour.
Education
Providing information and reference points about the flavour profiles of the beers will help reassure consumers of their purchase decisions, where they often said they felt a bit lost.
Glass Design
The shape and thickness of the glass was designed to keep the beer cold, and also maintain carbonation. The experience of holding such glass, being more delicate and reminiscent of wine, was an important factor for the consumer as well.
Commercial
Emphasis on craft: from the day-to-day life of creatives, to the delicate process of beer brewing, this commercial focused on the lifestyle of having a passion for your craft.